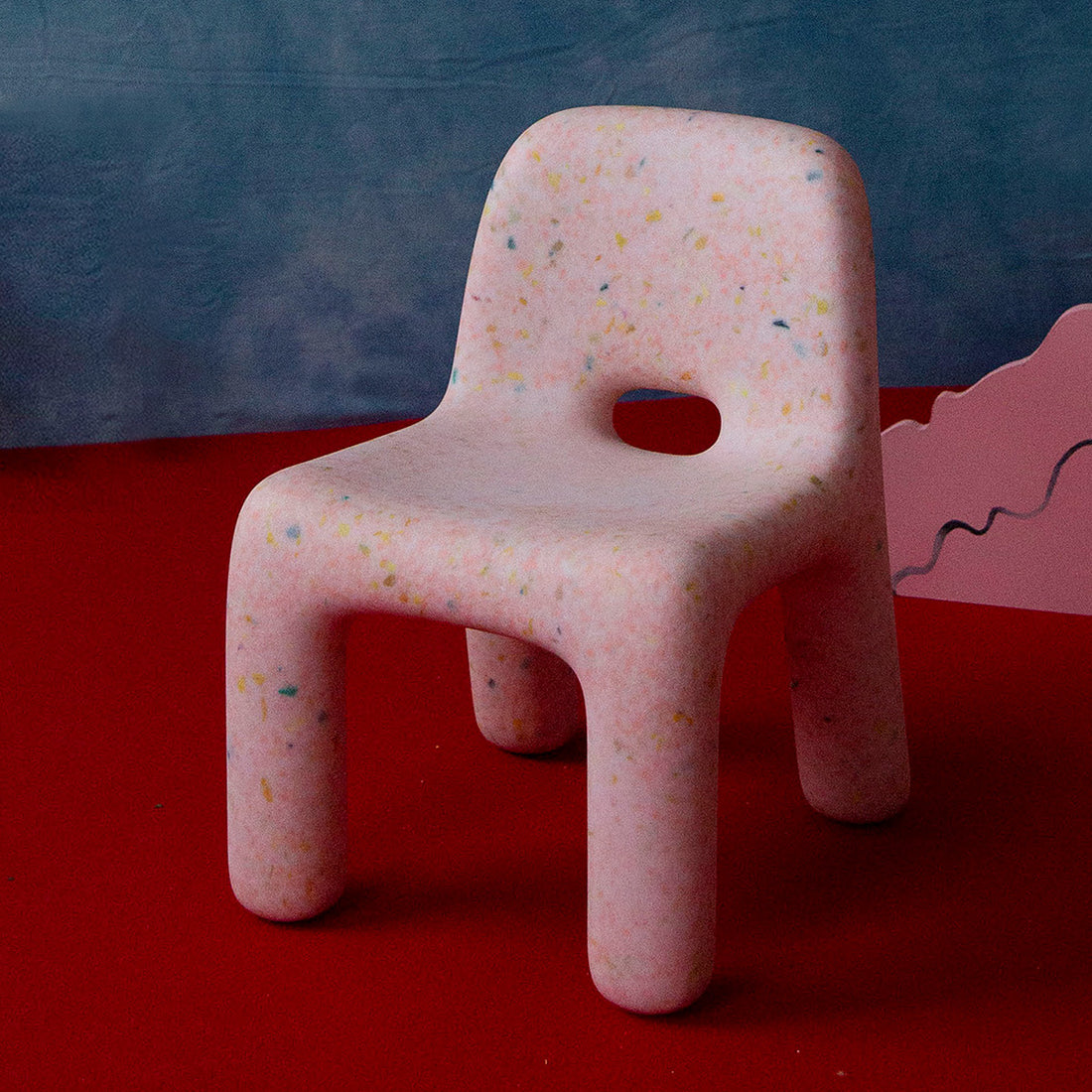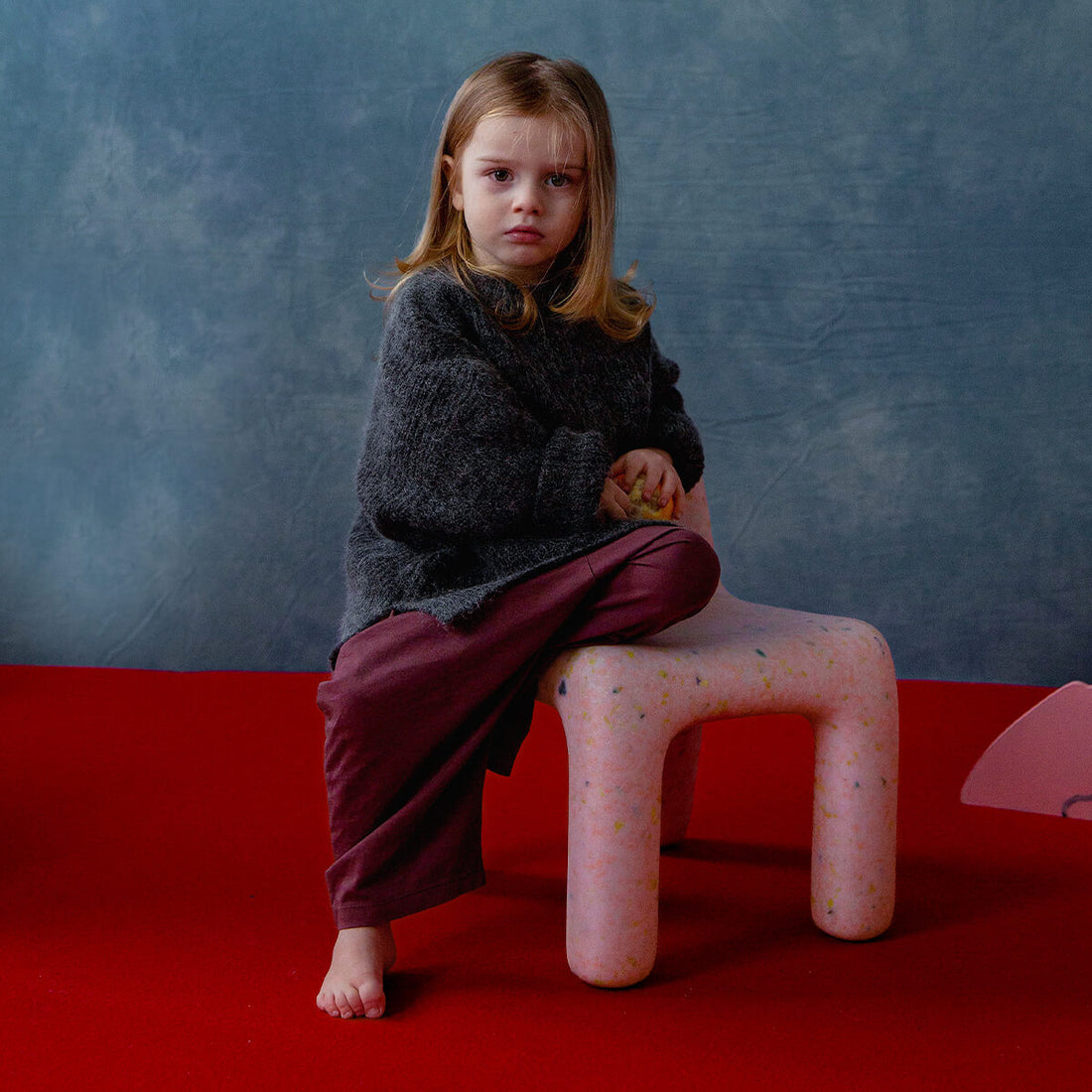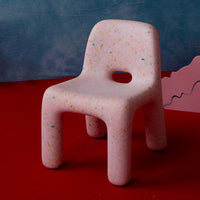 Design 
This Limited Edition is made with recycled toys from the Belgian label, Quut. A joyful combination of speckles in different shades of pink, that will brighten any indoor or outdoor space.
With its ergonomic shapes, rounded edges and a large seating surface, Charlie is comfortable and safe for the little ones. Thanks to its well thought-out design, it is both light and remarkably stable. Thus, on the one hand, kids can move it around as they wish; on the other hand, it doesn't tip over easily. Charlie's smooth silky surface is pleasant to the touch and easy to clean.
Colour: Ultra Pink
Dimensions: L38 x W35 x H50 cm / L15 x W14 x H19.7 in
Seat height: H28-29 cm / H11-11.4 in
Weight: 2,9 kg / 6.4 lbs
Can be used both indoors and outdoors.
Material: ecothylene®
Made in Italy

Recommended from 18 months to 7 years
It is best to clean the product with a damp cloth, if necessary with neutral soap. Do not use ethanol or cleaning products containing solvents such as acetone, trichloroethylene or ammoniac. Also see product care page.

- VOC emissions of the recycled material according to
  ISO 16000-9, 16000-6, 16000-3 : A+
- SGS certificated: EN 1729-2 Children's furniture
  D60-300-1 (2008), D60-300-2 (2008)
Richard Armchair + Judy Side Table
ecoBirdy furniture combi
100% Recycled. 100% Recyclable
Recycle plastic toys into design furniture
Museums and Stores
Where to find ecoBirdy products